Psychologist Services
Berkeley CA

Find Hope With Berkeley California's Trusted Therapist & Counselor
Psychologist & Therapist Serving Berkeley
Across the beautiful state of California and the city of Berkeley, individuals are dealing with the hidden struggles of mental health. For those who are suffering from anxiety, depression, and other mental health struggles, working with a trained and experienced therapist for depression can be a life-changing experience.
As a psychologist Berkely, I utilize leading therapy treatments and methods that can help those suffering from anxiety and depression find the hope and healing they need to get back to their fulfilling lives.
My treatments are designed to move at a patient's unique speed. Every session is tailored to an individual's circumstances. For many struggling to find hope from mental health struggles, working with a professional in Berkeley for mental health can be a key way to heal and move forward.
My Berkeley therapy services help those suffering treat their symptoms and work through the underlying issues that may be related to or leading to their depression. Together, we will find the best methods that fit your circumstances and needs and encourage you and your loved ones to come together to find healing from depression.
Want to learn more? Contact me today to learn how a psychologist Berkely can equip you to find hope. You are not alone. Call me today to set up an initial consultation conversation where we can start the process.
What Is Anxiety?
Throughout our lives, we all face moments of anxiety. Seeking help from Berkeley Psychologist Lynn Winsten can help you achieve what matters in life; peace and happiness.
At its most basic, anxiety is an emotion that tells us that something has happened to frighten us or startle us from our status quo. When feeling anxious, you may find that you feel shaky, or tongue-tied, irritable, and uneasy in social situations. You may also find yourself full of worry, concerned often with "what if" scenarios or feel the terror of uncomfortable feelings and repetitive thoughts.
When does anxiety arise? Anxiety rears its head many times when we try new things, meet new people, and do new things – however, it can often be hard to know where anxiety truly comes from in our day-to-day lives.
If you find that you experience anxiety often or intensely, you may be in need of professional help to cope. There are healthy and unhealthy coping strategies for anxiety, and some can help treat anxiety in the long run while others offer only short-term fixes.
Our addictions to all kinds of substances, food, exercise, sex, and the latest devices all keep anxiety at bay, but if used to block anxiety by being used excessively, they actually do not help in the long run.
Therapy that allows a person to see clearly where the anxiety originated is most effective for long-term relief. When combined with genuine mindfulness, a person can develop insight and calm.
Working with a psychologist Dr. Lynn Winsten – a leading Berkeley therapist and counselor – can help you get down to the roots of your distress and can enhance greater self-awareness and belief in yourself. Knowing what causes your distress and self-compassion will get you free to enjoy your life more fully and return to the activities that you once loved.
Once we truly understand the truth of what is driving this misery, we can begin the process of gaining greater insight into your struggles. Together we will learn how to deal more effectively with our discomfort and anxiety.
With leading treatment and healing methods, we can find greater awareness and process our experiences in a safe, compassionate, and warm therapeutic environment.
You aren't alone in your struggle with anxiety. Contact me today to learn more about anxiety treatments in Berkeley, CA.
What Is Depression?
Across Berkeley, individuals are suffering from depression. Depression can take various forms and can be experienced differently by everyone. With the help of a psychologist in Berkeley, you can find hope to heal from depression and learn tactics to help you overcome the debilitating experiences that keep you from enjoying your daily life.
Depression symptoms can be consistent or varied depending on the type you are suffering from. However, many of the symptoms are common across all kinds. Knowing the basic signs of depression and how to identify them can help you know when it may be time to see a professional psychologist in the Berkeley area for help. Depression is a mental illness that can potentially interfere with one's ability to live and enjoy their lives.
Not only can depression impact how you see yourself and your situation, but ongoing depression can lead to a deterioration of your physical, mental, and emotional health.
This is why seeking the help of a psychologist Berkely is so essential when you begin to notice the symptoms of depression appearing in your life or the life of a loved one.
A new and unusual sense of sadness
A depressed mood that lingers for longer than two weeks consistently
New or continuing loss of interest or pleasure in everyday life and activities
An increase or decrease in appetite that remains over time
Rapid weight gain or loss that is unexpected
Inability to fall asleep or wanting to sleep too much
A sudden sense of increased fatigue and energy to engage with individuals
An ongoing sense of shame, guilt, and hopeless
Difficulty focusing on tasks and finishing projects
Sudden or ongoing ruminating on death or contemplating suicide
Building a working understanding of the signs and symptoms of depression can help individuals suffering from depression know when they should seek help.
If you are not feeling these symptoms but have begun to notice these symptoms in a loved one or friend, you may wish to step in and help offer aid in seeking the help of a psychologist Berkely.
Contact Me Today
When it comes to anxiety, depression, and other difficult mental health issues, you should never have to face struggle alone. If you are looking for hope and healing from mental health struggles that are interfering with your daily life, contact me today. As Berekely's premier counseling and psychologist, I am happy to help you with a consultation to learn how therapy can help you move toward healing.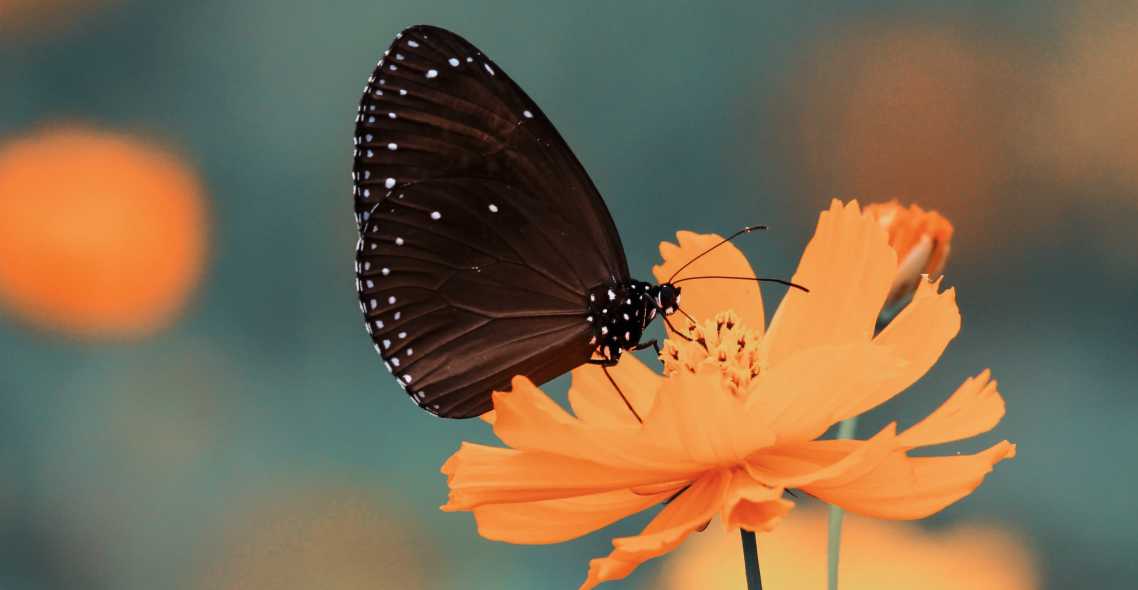 What Can I Expect From A Psychologist In Berkeley, California?
One reason that so many Berkeley residents avoid seeking counseling and therapy services for their mental health is the unknown that comes with seeing a psychologist. If you have never seen a professional counselor for anxiety or depression, don't worry. With the right knowledge, you can go into your Berkely therapy session with confidence.
A Caring & Kind Counselor
My Berkeley psychologist services are focused on being client-centered and healing-focused. This means that I will work with you at your pace to develop a treatment plan that moves at your pace and is suited to help you meet your personal goals for healing. With a kind and caring presence, I will work with you to uncover the deeper issues related to your anxiety and depression and help you build a treatment plan that helps you move forward.
A Patient Experience
Healing takes time – whether you are trying to process physical or emotional pain. When you work with a psychologist Berkeley, you can trust that I will help you work through your thoughts and feelings at a speed that helps ensure your success.
I never want you to feel that a lack of results means failure. With therapy and counseling, you will move slowly at first – learning the techniques and methods that will allow you to access the healing that is necessary. Together, we will move toward changes in your life and thoughts that will help you find hope.
Safety In Sessions
Processing anxiety in therapy involves exposing your worries and fears in meaningful ways. However, this can lead to a client having to work through difficult and painful memories and feelings.
Anxiety therapy, when properly administered by a trained psychologist, can produce effective results and help you overcome your anxiety in a more complete, thorough way than simply taking medication.
Support From Start To Finish
Counseling and therapy in Berkeley, California isn't a one-stop-shop. Therapy for anxiety or depression is a journey, and your psychologist will travel with you every step of the way. I never force therapy treatments that are uncomfortable or involve actions that you do not agree with.
Confidentiality
Most importantly, your counseling and therapy should be a private experience that helps you trust and feel confident in your treatment. A professional therapist or counselor will keep each of your sessions private and safe – ensuring that any information you give is kept confidential with your therapist.
In my treatments, I strive to give my clients a safe environment where they feel that they can open up about difficult feelings and emotions. This confidentiality can help individuals feel that they are heard and cared for, and will speed up the process of healing.
All in all, your anxiety therapy is a personal journey that your psychologist will be happy to help you complete. I will stay by your side throughout the process to help you move toward long-term healing and hope.
DISCOVER BERKELEY
Lynn Winsten Psychology is proudly based in beautiful Berkeley, California. A city nestled in the suburbs of San Francisco Bay, Berkeley is known around the world for its culture and community.
From artists to authors, performers and entrepreneurs, Berkeley is the perfect place for you to discover your passion and find peace of mind. As a community focused on bringing out the best in self-discovery and personal development, Berkeley has become a pristine locale for those interested in building their future and healing from their past.
With a population of just over 120,000 unique individuals, Berekely continues to draw people to the area with beautiful weather year-round and plenty of opportunities for work and play. Near the ocean and close to the natural outdoor recreational spaces of California, Berkeley offers plenty of things to do for everyone in the family.
Looking to find a new book to get lost in? Head over to Moe's Books – a historic local bookstore located on Telegraph Avenue in Berkeley. Need to find some peace and quiet to calm your heart and soul? Steal a minute for yourself in the Morrison Library, a portion of the Doe Library that features vintage decor and Tibetan rugs that make a perfect setting for tuning in and focusing on yourself.
Meet a friend over a cup of coffee at 1951 Coffee Company, or spend a night out with your partner at Bay Chef Kitchen – located conveniently near the university! No matter where you go, you are sure to find a friendly face and a welcoming atmosphere that can only mean you are in Berkeley. 
At Lynn Winsten Therapy, I am committed to being the premier Berkeley psychologist. Treating a variety of mental health issues as well as offering counseling services for various stages of life, I am ready to help you find the hope and healing you need to move forward. Contact me today to learn more.
Lynn Winsten, Ph.D. is available for Psychotherapy, Supervision, Consultation
1209 Ordway Street Berkeley, CA 94706,
Call (510) 527-5359
Text (510) 847-4738
Email lynnwin@sbcglobal.net
CA License # PSY11304